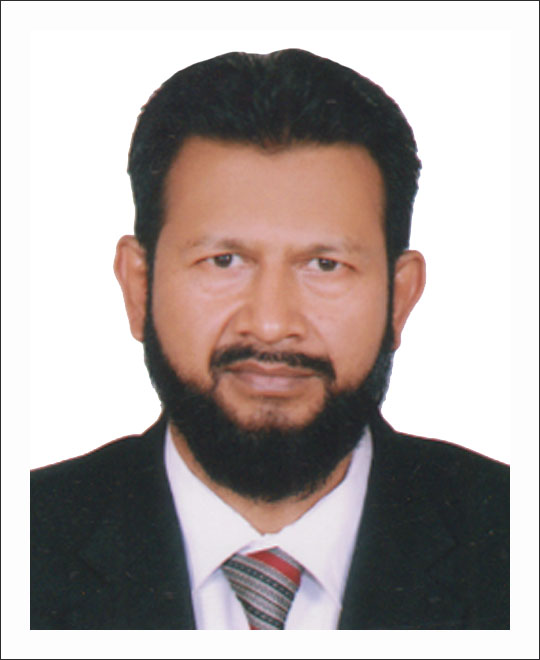 Dr. Md. Abdul Jalil
DR. MD. ABDUL JALIL
( Ph.D. in Law, National University of Malaysia)
HEAD OF THE DEPARTMENT
LAW DEPARTMENT
The Department of Law is trying to impart high quality law education to its students. It is emphasizing on both theoretical and practical law knowledge. The Department takes Moot Court class in the Moot Court of WUB. This Moot Court class is conducted by experienced advocates and judges so that they can excel in their practice after graduation. In fact many of our graduates are practicing full time in the District Courts and in the High Court Division of the Supreme Court of Bangladesh with good name and fame. Besides, many of our graduates are working as legal officers and executives in different companies with good reputation.
We have Institutional Quality Assurance Cell (IQAC) in WUB and the Department of Law has recently conducted self-assessment on the quality of law education in the Department. We submitted the assessment report to the external assessment committee comprised of three members one of whom was an expert from India. The committee expressed their satisfaction with the quality of law education and facilities offered to the students by the Department of Law. We are imparting outcome based education (OBE) to our law students so that they can they can be suitable to the employers. Our curriculum has also been updated with outcome based teaching-learning process.
Department of Law has been established under the Faculty of Arts and Humanities and started its journey in 2004. The Department of Law has earned a remarkable and prominent position within a short span of 15years' time. The global standard curricula which include both theory and practice based education and the high quality education is imparted to the students by the qualified and competent teachers some of whomhave education and teaching experiencefrom countries such as UK, Malaysia and India. Nevertheless, the Department has a history of innovation and uniqueness in its curricula, method of teaching and programs which is approved and recognized by the University Grants Commission (UGC) of Bangladesh. The syllabi of all the law programs are duly recognized by the UGC and professional regulatory body the Bangladesh Bar Council (BBC). We are following outcome based curriculum in the departmentinstructed by the Institutional Quality Assurance Cell (IQAC) of University Grants Commission (UGC) so that the curriculum may fulfil the desire of our graduates.
The university provides good physical facilities to its students and staff members. The physical facilities are related to the class room facilities, library facilities, lab facilities, medical facilities, moot court facilities, debate facilities, sports facilities etc. The quality of physical facility plays a significant role in divulging quality teaching to the students. It creates an authentic learning condition and facilitates the achievement of the major goals of the department. Our law students are highly pleased with the physical facilities and outcome based law education (OBE) provided to them. (photo of Head needed to post here)